About & Contact
My name's Rachel, my husband and I created this website to help you find the information you need about your cat.
It all started when I was looking to buy a litter box for my cat Fozzie, but I couldn't find any good advice or information out on the web. Everything seemed cluttered, unorganized, and simply not helpful. We decided to change that by researching the products ourselves and presenting it in an easy to understand way.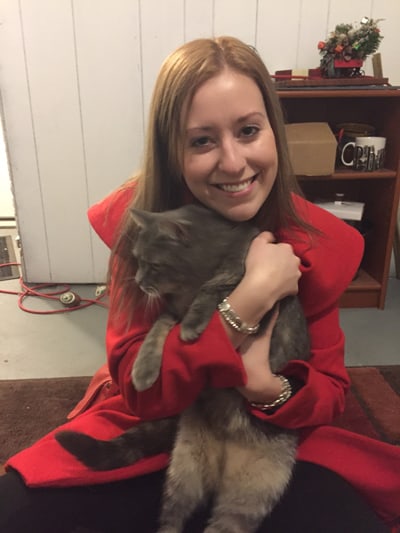 I stand by only recommending the absolute best products and factual advice, so you know you're making the right choice for your feline.
Remember though, my advice is no substitute for a veterinarian's when it comes to health issues, so if your cat is having health problems, please take them in to the vet first!
Our cat Fozzie is the mascot of this website and makes sure to keep us in line when we start slacking. We'll always have new articles and information for our readers as often as possible.
Our mission at Cats are on Top is to be your #1 source for all things cats when it comes to news, products, owner advice, and any other information cat owners may find useful!
If you have questions about any of our articles or are looking to have us review your product, get in touch below: