4 Best Nail Clippers for Cats of 2022
Last update: September 21, 2023
Buying the best nail clippers for cats is important for a number of reasons, but one stands out above the rest: cats don't like their nails trimmed. So you need to make the process as straightforward and easy as possible.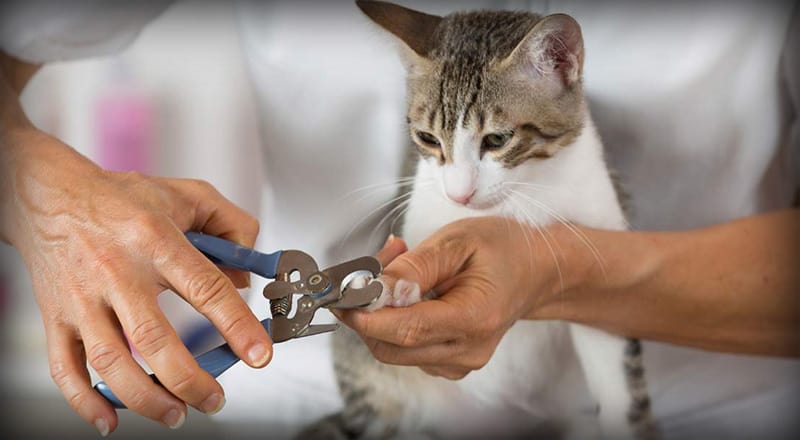 The only way to do that is to find a pair of cat nail clippers that are designed to suit your cat's needs and are of professional quality. With the right set of clippers, you'll find trimming your furry friend's nails a breeze. Plus, your furball will thank you once the job is done. Cats need their nails trimmed on occasion.
After through testing and research, we found a few clippers that stood above the rest.
The 4 Best Nail Clipper picks 
1. Dremel 7300-PT Pet Nail Groomer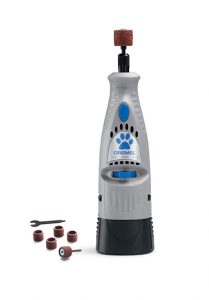 The best cat nail clipper in the market for now!
You get a wonderful product with a cool box including sanding accessories, battery, battery charger, manual and wrench.
Really simple use so you can start right after you get it, usually in 1-3 days.
Pros
60 grit sanding drum
2 speeds let you choose the right velocity for your cat
Stainless steel design offers great value
Wireless design
Accessory kit
2-year warranty
Cons
Sharp blade
After a long usage, the sand paper strip may comes off.

2. Safari Professional Nail Trimmer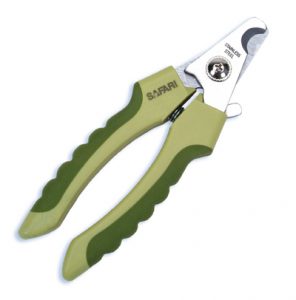 The best nail trimmer for cats is the Safari Professional Nail Clippers. Made with exceptionally high-quality stainless steel, this product offers an easy way to help maintain the health of your furball.
Offering a hassle-free way to cut your cat's nails, the Safari gets rave reviews for a reason. They make the job SO much easier.
Pros
Makes cutting cat nails easier
Sharp blades ensure a clean cut and last a long time
Locking blades ensure safety
Easy rubber gripping helps you avoid slip-ups
Cons
Sharp blades that must be kept away from kids

3. Epica Pet Nail Clipper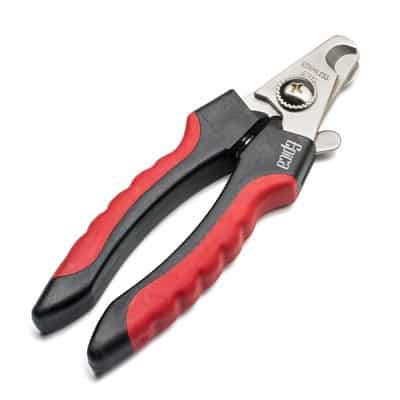 If you're looking for a professional quality clipper for your cats, then the Epica Pet Nail Clipper is the way to go. The design offers perfectly spaced blades to ensure smooth clipping.
There's also a safety lock to keep the blades tucked away when not in use. While saying pets actually enjoy having their nails cut with these clippers would be a little over the top, I've found the process goes a lot smoother when using the Epica Clippers.
Pros
High-quality stainless steel
100% lifetime warranty
Safety locks ensure any issues or painful cuts
Anti-slip handles add even more safety for your cat
Cons
A little too big for small breed cats

4. Cutie's Pet Nail Clippers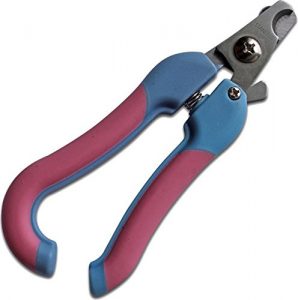 If you're looking to clip your cat's nails, then Cutie Pet's Nail Clippers gets the job done. Offering high-quality stainless steel blades, you'll find trimming toenails easier than ever before with this device.
Due to the unique design, most pet owners have found clean nail cuts nearly every time. The design also ensures no pain for your cat with a safety guard that works well.
Pros
Shallow cutting to ensure no pain for our felines
Comes with a 100% money-back guarantee
Stainless steel design offers great value
Cons
Sharp blade. Keep away from the kids
Requires focus when cutting from owners

Top Cat Nail Clippers Comparison
What are they and why do we need them?
While a little self-explanatory, nail clippers for cats are just what the name would suggest. These devices are used to trim the claws or nails of your felines. Just like humans need to cut their nails to maintain hygienic standards, so do our furry friends. The issue is cats don't have thumbs. So humans must lend a helping hand to our lovable cats.
Tips for Clipping Your Cat's Nails
While trimming your own nails is a pretty simple process, it's a little different when you're helping your furry friend. You don't need to take your cat to the vet to trim their claws. You just need a few tips to ensure you do it right. So here are a couple:
Make sure the room offers great lighting. You need to be able to see quite well to ensure your cat is comfortable and you're clipping in the right area.
Offer your cat treats and praise during and after the clipping. You need to make things fun, or your feline will be afraid of the process the next time.
Always keep the clipper blades around parallel to the cat's nail while cutting.
Cutting your cat's claws every 3-5 weeks is preferable
Never squeeze your cat's toes. This will hurt them a lot, and they won't wan to get their nails trimmed, again.
You can take your cat to the vet and have their nails trimmed, but there's not a reason to pay a hefty vet fee for that. Just grab on of the best pairs of nail clippers for your pet above. After the first couple times, you'll find clipping a cat's nails isn't all that difficult. Plus, your furry friend will thank you!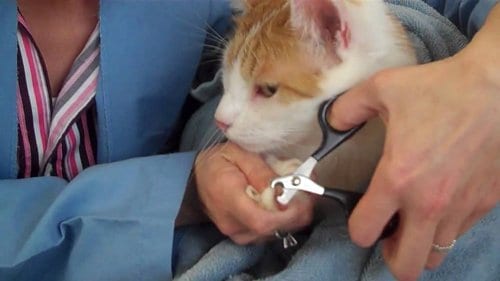 The Consequences of Long Nails on Cats
We've had many suggest that clipping cat nails is a bad idea. Some people claim that our furballs who live inside all day still need their claws for when they go hunting. If this is your take, then maybe you don't need a set of clippers for your furball. However, I happen to disagree.
My cats live inside with me. They are not forced to hunt for food on the streets. As such, I choose to cut their nails. Not only does it help keep my house in better shape (less scratching!), but overgrown nails can cause problems for your pet, including:
Pain While Walking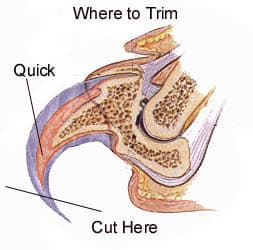 Overgrown nails can cause a cat pain while walking around every day. If you wait until your pet has issues walking due to nails, then cutting them can be difficult, as they can be sore to touch. Your furry friend won't be happy with you!
Bad Alignment
If your cat suffers from pain while walking due to long nails, then he or she may develop an odd gait and bad posture. This will eventually end with a lot of pain and the possibility of a high vet bill for you.