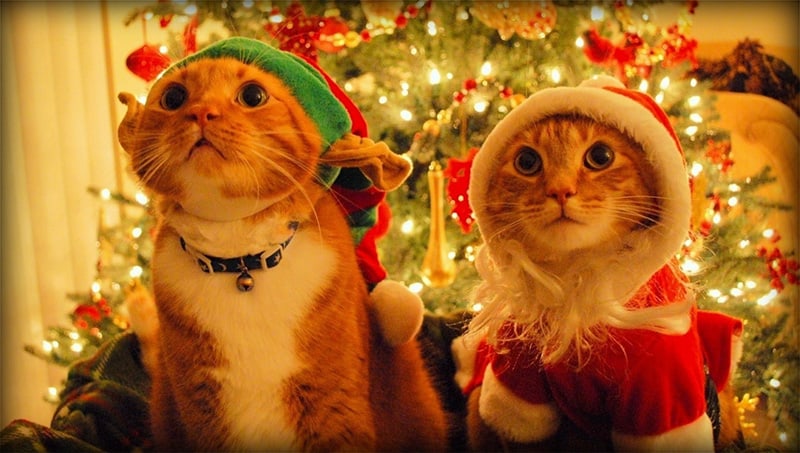 Best Christmas Gifts for Cat Lovers 2017
Socks and chocolates – not the most thoughtful of gifts for your nearest and dearest. If you have a cat lover in your life there's a simple alternative, buy that important someone a gift that goes hand in hand with their passion for all things feline. There are loads of great gift ideas for your cat loving friends and family. Personalized items, practical goodies that will make a cat owners life that little bit easier and gifts that will make Tiddles purr with joy (think toys they can pounce on and jump around after).
Let's go mad for all things moggy and explore a few of the top ideas for the best Christmas gifts for cat lovers.
1. The Cat Tree
Why not invest in a cute and practical cat tree for your kitty-loving buddy and their fluffy friend? Cat trees provide a fun and comfortable environment where a cat can rest and play. Some have large rest areas or beds that can easily accommodate a snooze-loving cat, along with platforms at different heights (so a curious feline can survey his kingdom from all angles). There are toys for entertainment too, such as sisal rope for scratching (cats do love a place to sharpen those claws).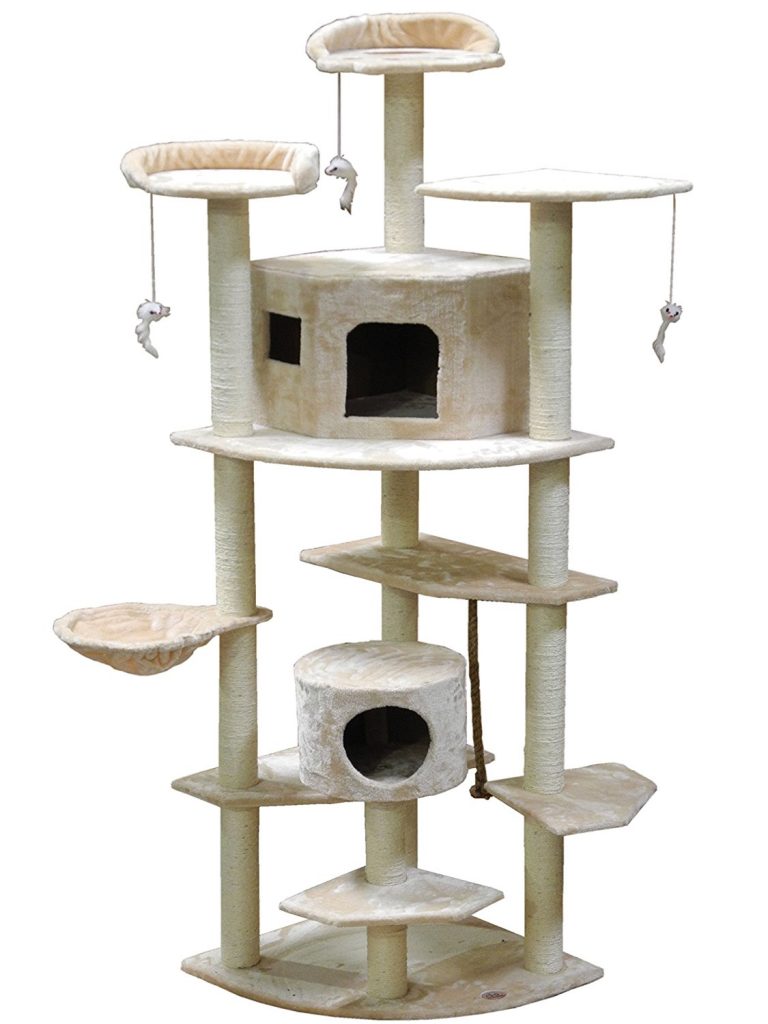 2. The Striking Silver Cat Pendant
How about a piece of jewellery for that special cat-lover in your life? There are some lovely cat inspired pieces out there. A pretty cat broach would look lovely pinned to their favorite jacket, or perhaps a pair of rose gold cat-shaped earrings? We particularly like this simple, yet striking, silver cat pendant.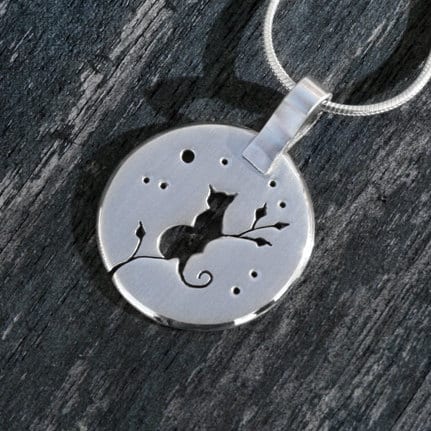 3. Interactive Laser Pet Toy
Cats are playful creatures, they love to be entertained and need to be stimulated in order to stay sharp and agile. An energetic cat would love the FroliCat BOLT interactive Laser (which is a laser pointer that will send Tiddles racing around the room in an attempt to catch the dancing light). Toys offer a great opportunity for an owner to bond with their pet and if you're seeking a gift that will amuse both cat and owner then this is the interactive one for you.
4. Kitty Stationery
There are some lovely kitty cat notebooks, diaries, calendars and writing sets available. If your friend likes all things feline, then they will enjoy writing shopping lists, ideas and scribbling notes in their own cat adorned notebook. Or how about a cat calendars, choose from funny cats to cute kittens or maybe a personalized calendar with pictures of your friend's cat on.

5. Kitty Water Fountain
Cat owners have a duty of care to their cat, which will find them feeding, grooming, playing with and adoring their fluffy friend. They also need to make sure kitty's water bowl if regularly topped up with fresh water. How about saving them a job and presenting your cat loving buddy with a kitty water dispenser that allows their feline to drink from the fountain (and saves the owner from multiple water bowl top-up trips). Water fountains can look great and are particularly useful if your friend owns more than one cat.
6. Kitty Baking Goodies
Got a friend that's into cats and baking? Great! Combine the two and buy them a cat shape cake tin or cat cookie cutter set. Your friend can make their very own cat shaped cake or cat theme cookies (and you never know they might make a few for you too – sharing is caring after all)!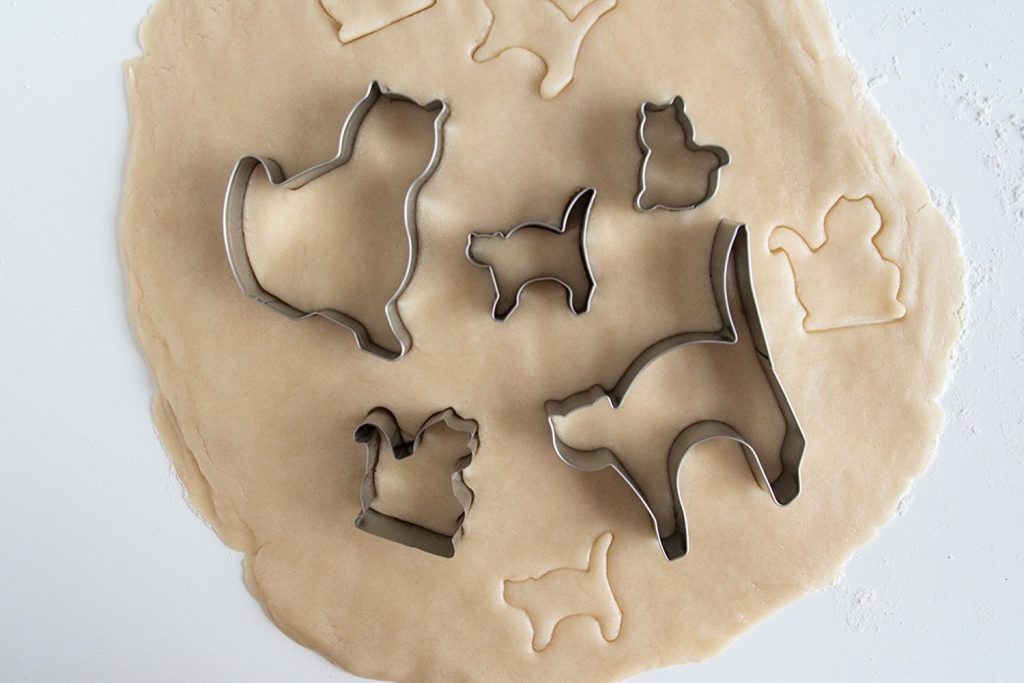 7. Automatic Kitty Litter Box
Cats like to stay clean, they are very hygienic animals and like their toilet to be up to their high standards. Similarly, cat owners don't like the idea of a pongy cat toilet sitting in the hallway or by the back door. Why don't you do both cat and owner a big favor and treat them to an automatic litter box, a great idea as they prevent and reducing cat-like smells and waste and better still owners won't have to scoop the poop.
8. Personalised Cat Portrait
This is a lovely gift for a cat-lover, a contemporary and unique personalised cat portrait that features an illustration of their beloved cat.
It's designed and printed to order (you just send in a photograph) and quick as you can say "meow," you have an impressive picture to delight your cat-loving friend with on Christmas day.
9. Automatic Cat Feeder
How about a practical gift that will save your cat-owning friend time and energy, while providing their lovely cat with regular and fresh food? The automatic cat feeder is great for households where the cat owner has to stay away for short bursts, and is worried about leaving Tiddles to take care of himself.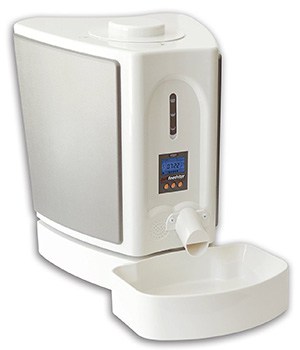 10. Something a Little Different
How about a set of unique cat measuring cups? Or a cat inspired tea-pot? Or even a distinctive (and quirky) cat themed bag?   There are plenty of catty ideas that are sure to impress and delight your cat-loving friends and family. Enjoy browsing and why not treat while you are at it?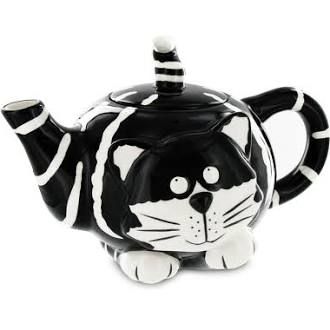 Merry Christmas to you and your cats!